Technologies Ltd
Digital Publishing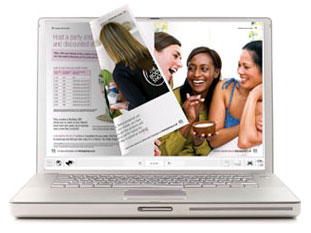 SARtech's Digital Publication transforms traditional print media and PDF files into more appealing interactive presentations that greatly enhance the reader experience in order to increase readership, boost online sales and lower publishing costs.
You provide the content and we convert it into a dynamic flash presentation and hosts it for you and your readers. Instead of displaying static PDF files you can present a user-friendly publication that holds your readers' interest.
Our Digital Publications are designed on a traditional print platform and so are suitable for a variety of publications that normally only exist in a print. Use them for presentations of digital magazines, brochures, catalogues, reports and anything else you need to communicate to your reader.
Reduce costs for print and distribution
Increase earnings from advertisements
Get detailed insight to your readers' behaviour
Get more readers who remain more loyal
Strengthen the online profile of your corporate image
Increase your official circulation figures
Increase sales
Tempora mutantur, nos et mutamur in illis
The times change, and we change with them