Technologies Ltd
Industry Solutions
Over the years we have worked with a variety of businesses developing solutions specific to their industry. Below are just some of the solutions that we have built for our clients, here conveniently grouped by industry.
We hope that you find this useful and find inspiration, whether developing a new website or planning upgrades to your current site.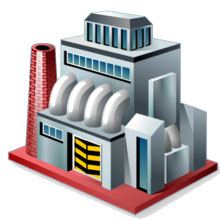 We have worked with large, multinational, manufacturers as well as smaller manufacturers developing both websites and corporate intranets.
An oft repeated concern is how to get their audience; be it staff, B2B or customers, to visit their site regularly. The answer of course is content.
Corporate intranet
Intranets are websites, secured or password-protected, specifically designed for the people within your organization to conduct internal business.
With your own intranet you control the message delivered to your staff. From company policies, internal announcements, staff & resource scheduling to the cafeteria menu.
Online training
Your biggest investment is in your people and your biggest challenge is training them. Use e-learning to reduce both your training and administration costs.
Digital publications
Utilize cutting edge, interactive online media for parts catalogues, brochures, manuals or policy papers. Improve their impact by integrating audio visual aides right into your documents.
Blog
A Blog, whether part of a corporate intranet or on your website, is one of the easiest ways to allow your staff to post updates. Department heads can post the latest news on your intranet or sales managers the latest product updates.
Forum
An Internet forum is a discussion area on a website. Members can post discussions, read and respond to posts by other forum members. Each working group in your organization can have its own forum that team members may view & post to. Have a new project? Simply add a new board to your forum and select who has privileges to access it.
A forum is an excellent collaborative tool and is far superior to using email as the discussion thread is much easier to follow.
Event booking calendar
Post and share your company or site events online with a web based calendar.
Your online calendar can be as simple as posting events to a fully function booking system for office resources such as conference rooms, company vehicles or equipment.
Job postings board
Create your own internal or external job posting board.
Everything you need for running, customizing and extending your online recruitment service. Whether your job board is niche or general, employer or job seeker oriented.
Classified ads board
Online classified ads can be for internal use on your intranet or open to a wider audience.
You can sell any combination of listings, with unlimited pricing plans. Monetize your site with Google Adsense or similar programs. You can take payments directly on your site with a payment gateway or use PayPal standard as an inexpensive payment processor. You have full control of your site via our easy to use web based back office.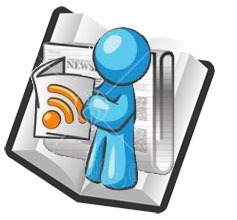 We have been working with the publishing industry for over 10 years bringing online services to a host of publishers.
Digital magazines
Capture a whole new audience with digital publications.
Converting your print magazine to a digital version is fast and inexpensive. You can link to your advertisers' websites and even add multimedia. You have the option to allow anyone to view your digital editions or can limit access to subscribers. And best of all, you get complete analytics on who is reading your publications.
Subscription services
We offer online management of both paid and unpaid subscriptions. From new and renewal submission forms to full feature subscription applications, we can meet your fulfillment needs.
Email marketing
Need to more effectively communicate with your readers and advertisers?
With our email marketing software you can effectively control your email campaigns. Be it newsletters, renewal notices or promotional offers, you are in complete control.
Automatic bounce processing, auto responders, split campaigns: these are just a few of the features available with our email marketing software.
Banner advertising
We offer a full feature banner management service that allows you to easily add advertising banners to your website.
This feature rich application includes advanced scheduling options, keyword and country targeting and can even track your cost per impression or cost per click. It handles image, text, HTML, Flash and even third party agency code banners.
Buyer's guides
We have built over a dozen online buyers guides for various publishers.
While each buyer's guide is customized to meet your exact needs, some of the features common to all include:
Free or paid company listings;
Paid listing enhancements such as priority placement, listing highlights and inclusion of a company logo;
Listing enhancements are fully automated and paid for online - all that you do is receive the payment
And maintaining the company listings couldn't be easier as it too is all done automatically. Annually we send multiple reminders to each company to update their listing.
Each buyer's guide includes powerful administrative tools that allow you to know who has updated their listing and what enhancements they have purchased.
Each buyer's guide receives our banner management service free of charge. By utilizing the keyword feature of our banner service you are able to display ads on your buyer's guide based on the company listings that people search and view.
Export data at anytime in inDesign compatible XML format!
Online Reader Service Cards
An online reader service card is a cost effective way to put advertiser information into your readers' hands.
The system consists of three general sections. The portion utilized by readers in which they can view and request information on the advertisements that are in your magazine(s); an administration section used to manage the advertisements in each issue of the magazine, and a section for the publisher to view reports on the leads that have been generated.
The system is real-time in that a request from a reader is emailed to the appropriate advertiser immediately without the need for any action on the part of the magazine. Statistics on the leads generated can be viewed online as well as exported to Excel or in XML.
The optional New Products Catalogue feature consists of a content management system that allows magazine staff to easily upload text, graphics and HTML for new product listings. Multimedia files, such as audio, video & Flash, may also be included. These products will be listed concurrently with your magazine's Reader Service Card listings. Readers have the option to request information on new products at the same time as they request information on advertisements.
Events calendar
Post industry events to your website quickly and easily with an online calendar.
This is a complete events management system specially designed to allow you to post and schedule events online. You can also gather customer information through the included information request forms and use the syndication feature (RSS) to boost your site's exposure.
The simple user interface has been designed to make working with the application a breeze and trouble-free.
Letters to the Editor
A sure-fire way to increase website traffic is to use your website to communicate with your readership. Instead of asking them to email you, send them to your website to complete an online form. This boosts your traffic which is, after all, the key to monetising your site.
Letters to the Editor are not the only online form to consider either.
Running a quiz or a contest in your magazine?
Send them to the website to submit their answers.
Looking for your readers to submit photos from industry events?
Send them to your website.
Each time an online form is submitted, you immediately get the information by email and the submitter receives a confirmation email. The data also gets stored in our secure database just in case you accidently delete the email. You can log in to our database at anytime to view and download any of the submissions.
And the best part is, we handle the backend. No need for you to setup a costly database on your website or to implement complex code to process the online forms.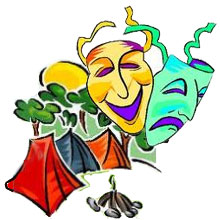 We have had the good fortune of working with many cultural, sporting and recreational groups. We understand their requirements and have met their specific needs.
Membership database
We have worked with several community groups to develop their online membership management systems.
We offer both a hosted solution as well as a system that can be installed on your own serve. While we build on our experience gained working with existing clients, we can customize a membership system to meet your specific needs.
Booking calendar
Our full feature booking calendar is perfect for coordinating group resources. Capable of being integrated with the membership database, it gives you the power to control resources such as meeting rooms, equipment rental; heck even airplanes!
Our system is iCalendar (.ics) compatible, including .ics notifications, which allows you to share events with other calendar programs such as Windows Calendar, Outlook & Google Calendar. You can even view the calendar & receive notifications on your iPhone.
Utilizing our multi-group and multi-user features you can create a wide range user rights & privileges. Events can be displayed by day, week, work week, month and year. Event groups can be set to non overlapping which is perfect for coordinating equipment rentals or room reservations.
Blogs & forums
Not sure how to setup a blog or a forum on your site? We can get you up and running in short order and even show you how to maintain it.
Newsletters
Our email marketing solution, Mercury Email, is the perfect answer to sending newsletters.
With its WYSIWYG editor creating the perfect newsletter is a breeze. Automatic bounce processing, auto responders and opens/click thru tracking makes this a powerful email campaign tool.
Surveys & polls
Want to run your own surveys or online polls but don't want the headache of setting up your own back end?
We offer a hosted solution where the results of your online forms are sent to our secure database. You can elect to receive the results by email but always have the option to log in to view and download the data 24/7.
Features include scheduling start and end times, field validation, multi-page forms & email confirmations. We can even have the data automatically sent to your own database for you.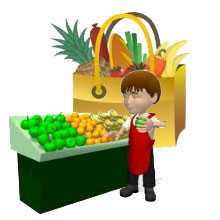 Retail is a tough business but it is a business we know well.
Product catalogue
Customers these days want to be able to view your merchandise online.
Placing your inventory online is not as complex and you may think. We can take your entire line of products, or just your key SKUs, and create an interactive, searchable website that will exceed your customers' expectations.
An online product catalogue can provide you with valuable information too. By tracking which products people are searching you gain an insight into your customers.
Your online product catalogue can be integrated into an e-commerce solution but it does not have to be. Many customers do their research online but still rely on brick and mortar establishments to make their purchases.
e-commerce
Establishing an effective e-commerce site is critical if you plan on selling your goods online. With security concerns regarding identify theft you have to ensure that it is done right.
Email marketing
Email marketing is a valuable and cost effective resource in today's marketplace allowing your to keep in touch with your customers.
Our feature rich system, Mercury Email, provides you with the tools required to effectively manage your email marketing campaigns.
Mercury Email is a web based, hosted, email marketing and auto responder system that allows you to create, send and track profitable email campaigns. Improve and optimize your email campaigns by tracking open rates and click-thru rates over time, as well as detailed per-campaign reports and statistics.
Surveys
Businesses survive on knowing what their customers want and expect. Traditional paper surveys are prohibitive to all but the largest businesses whereas online surveys offer the same ROI at a fraction of the cost.
We can help you design and deploy a market survey both fast and affordably.
Digital brochures
Convert your paper brochure or flyer to digital format.
Digital brochures are a cost effective way to deliver your brochures & flyers straight to your customers' inbox. Unlike traditional brochures, you can easily incorporate multimedia into your digital brochure. You can also link products in your digital brochure directly to your online product catalogue.
With digital brochures you also gain valuable insight into your customers with our comprehensive suite of analytics including reads, page flips, time spent per page, most zoomed on pages & search terms.
Online product knowledge training
Anyone who has every been in retail knows that knowledge of the products & services that you sell is critical.
Traditional training methods are both expensive and cumbersome. Be it product knowledge, health and safety or company policy and procedures, e-learning is fast becoming the preferred method to train both new and existing staff.
With our expertise in developing e-learning solutions, we can move you into this cost effective method of staff training. Whether a series of stand alone courses or with full administrative functionality; we can deliver, so that you can deliver.
Concordia res larvae crescent
Work together to accomplish more