Technologies Ltd
home » services » email marketing » features

Mercury Email Messenger
Increase the sophistication of your newsletter program and give your subscribers what they want – personalized, relevant, dynamic content. Whether you have 100 subscribers or hundreds of thousands, take control of your subscriber data and keep your email lists up-to-the-minute. Mercury Email Messenger streamlines production with intuitive workflow management and template-creation tools that make engaging your subscribers effortless.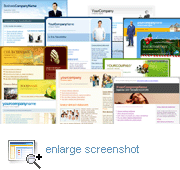 Professionally Designed Email Templates
Mercury Email Marketer includes professionally designed email templates that have been tested to work with all email clients including Outlook, Thunderbird, Hotmail, Gmail, Yahoo, etc.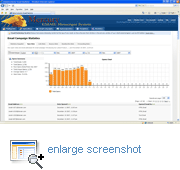 Complete Campaign and Link Tracking Reports
For each email campaign your clients send, you can see exactly how many people opened their email, how many people unsubscribed, which links they clicked, email forwarding statistics and more. Mercury Email Marketer's campaign reporting features are simply unmatched.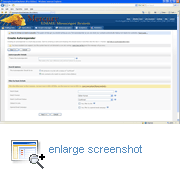 Create and Send Autoresponders
Easily create and send autoresponder emails on autopilot with Mercury Email Marketer. Take it a step further and only send autoresponders to subscribers who match certain criteria, such as a particular age, location or interest.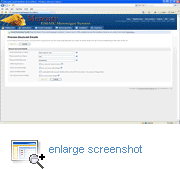 Integrated, Automatic Bounce Handling
Mercury Email Marketer makes it easy to remove bad email addresses from your clients subscriber lists with its built-in bounce handling engine. Simply setup an email account to accept bounced emails when your client sends a campaign and Mercury Email Marketer takes care of the rest.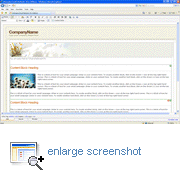 Simple, Integrated Campaign Editor
It's easy to use Mercury Email Marketer's built-in campaign editor to create visually stunning newsletters, promotional emails and flyers. If you can use Microsoft Word, then you can use Mercury Email Marketer and one of the integrated templates.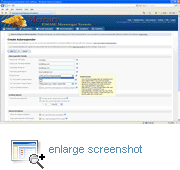 Create HTML, Text or Multipart Emails
Mercury Email Marketer gives you the option to create HTML-only, text-only or multipart (HTML and text) email. When you choose multipart Mercury Email Marketer will automatically deliver the most appropriate format to each subscriber, depending on whether their email client can display HTML emails or not.


Non multa, sed multum
Not quantity but quality